complete Garment CRM/MRP/ERP/POS
Apparel matrix for garment manufacturing. Fully automated purchasing, production, shipping and billing.
EDI, Warehouse/Bin, Barcode, Multiple Prices/Currencies/Taxes/Discount, Commissions, Email Alerter/ Dashboard.
Read More
FULLY Integrated
PDM/PLM
The Product Development Management / Product Lifecycle Management
is totally integrated to the production and selling operations. Tech Pack SaaS information is always live and does not need to be transfer in-between modules; no confusion and no mistakes.
Read More
Genuine WEB
Software/SaaS/API
Web Based ERP .NET software, Fast & reliable MS SQL database that runs on Windows, Mac, Linux, intelligent phone, tablets. Highest performance and unmatched security features. Customer, Sales Representative and Contractor filtered access. B2B catalog and API to connect to B2C Web site

Easy-to-use
& Flexible

Web natural icons, hyperlink and Tutorial Videos
All sections have standardizes layouts, icons, tool tips, and print options.
All operations can be performed simultaneously in multiple windows and tabs. Any operation can be undone easily.
CDN$470 per month
Unlimited Amount of Users
OLOTech apparel management software is for sourcing and domestic production and is offer
as a complete "full package" no extra module to purchase. Software upgrades and user support are included.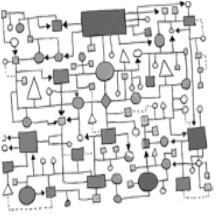 OLOtech fosters cooperation between all involved reducing errors and improving customer satisfaction. It increases productivity by eliminating the re-entering of information, physical inventory count and the usage of Excel worksheet. The result is a actual information to make informed decisions.
OLOtech includes self-customizable features such as user privilege and group, customized displays, personalized fields, customized catalogue, matrix display, footer annotations, warehouses activation, EDI, Barcode, Auto numbering etc.
Special requests can be made and are treated on a priority basis.

Apparel Industry Specific ERP Software

Fashion designer manufacturing software
Sportswear manufacturing software
Team wear manufacturing software
Uniform manufacturer software
Accessories manufacturer software
Garment importer/distributor software
Convenient
Export/Import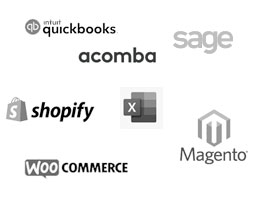 OLOtech Apparel ERP can Export and Import information to/from; Excel, Simply Accounting, Accpac, Acomba, Sage, BusinessVision, QuickBooks...

Excel can be used to create and/or modify; Product, Clients and Customer orders. Accoounts receivables can exported to the General ledger of most accounting software.
Online Free trial
Log on the complete apparel software online without any engagement. Please do not hesitate to create new products, enter customer orders, issuing purchase orders, cutting slips, print invoices... (Only the administration section will not be visible).
You will receive an e-mail with the access information within 48 hours.
Only validated users will be granted access, OLOtech is an industrial software and not intended for the general public.
Once logged into olotech.net, please use the HELP "getting started" videos. Once familiarized with the operations cycle, you will be easily able to explore the software.
Estimate how much money you can save annually buy Reducing Mistakes, Eliminating Information Re-Entry, Physical Inventory Count and Excel Spreadsheet updades.
Calculate_Saving_Using_OLOtech