Fabrics & Components libraries
Fabric & components are shared in-between the different Products. They also includes color/size matrix to simplify the management. Fabric & components can be related to a specific season/division to avoid mistake. Components include 4 kinds: unitary like button, Linear – Define length like zipper, Linear – Continuous length like Velcro and Weight like feathers.

Linked product & Raw Material Inventories
The creation or modification of customer order, purchase order and cutting slip instantly affect material inventories. Fabric inventory includes a subdivision for shade/location (dye lot/contractor). Component inventory management is controlled on a Stock or As needed basis. Intelligent inventories allow reversing any transaction and undoing any documents.
Apparel MRP for Automated
Purchase Order
Material Requirement Planning uses required material generated by customer orders of low inventory. Generated Purchase orders are linked to a supplier but supplier and price can be modified at any time. As needed trimming purchase order include Cutting slip number. Pending reception report can be sorted by Suppliers, Date, Item code or Purchase order number.
Production Planning & management
Cutting slips are generated automatically from customer order and/or low inventory thresholds. Production planning can be done by division, season, collection, group, shipping dates, fabric, color, component, warehouse, customer and others discretionary criterions. Materials are available per cutting slip or per working order batch. Cutting slips of different versions of products, can be summarized as a single cutting slip to simplify production.
Automated but Flexible production
From Customer order to Fabric/Trimming Purchase orders to Cutting slips and Packing lists/Invoices, all inventories of finished goods and raw material are linked for a complete automated process.
OLOtech is a manufacturer-software that integrates all operations from catalogue, product sheets and sourcing to sales and accounting. Developed for Apparel manufacturers, our solution allows the control of all variables for versions, colors, sizes and related components for a single product. It considerably simplifies the production process for a momentum in inventory management and a better cash flow.

POS - Point of Sale
Easy to use for consumer retail operations. Scan barcode and print receipt.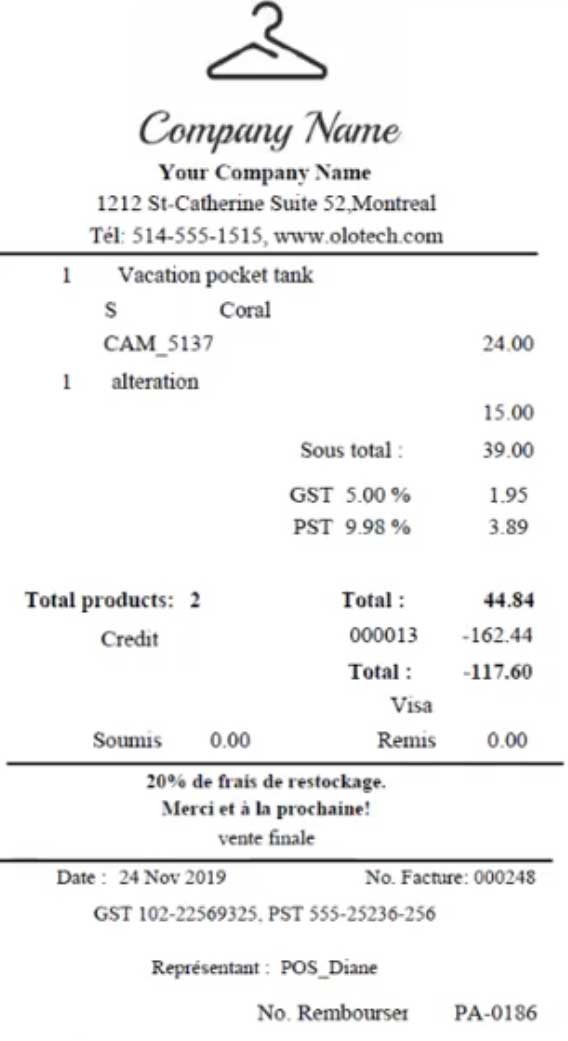 The POS for fashion designer can be activated for the staff running the boutique. This option simplifies the use of the software and limits the scope to the boutique. However, the inventory of the boutique is integrated and the availability of stock of other boutiques and warehouse can be viewed
Functional across multiple divisions and location for inventory management, reporting and commissions management.
The multiple users' settings such as privilege division warehouse and access hours allow to personalize the environment of sales representatives.