Cutting edge Inventory
The business rules manage inventory movements to automate everything at all times. Inventory categories clearly divide what is sold, in production and what is to be purchased. All Sales Orders, Purchase Orders, and Packing List can be modified easily.

Purchase order and replenishing
The Analysis function enables the automatic generation of Purchase Orders from Customer Orders which have "Required" (items without inventory or without extra in production). Analysis may include "low in inventory" specified by color and size. These quantities can be specified from a sales history with or without adjustment.
Complete ERP
Project management
The monitoring of activities (development, sample, fabric, production, delivery) can be managed automatically by plan and actual dates. Each activity is linked to a user and / or to a supplier who receive an email depending on the progress. The status of the product can automatically change according to the activities to allow and stop taking Customer Orders
B2B & B2B2C Catalogue
The catalog allows retailers to place their order directly. Price and products displayed may vary from retailer to retailer. The appearance of the Catalog (image, text) can be modified in the administration section. The Catalog can also be used to manage uniform assignment to a customer's employees with assignment rules. Employees buy in point and the customer is billed in $. The employee supervisor is considered a sales representative to have access to the different reports.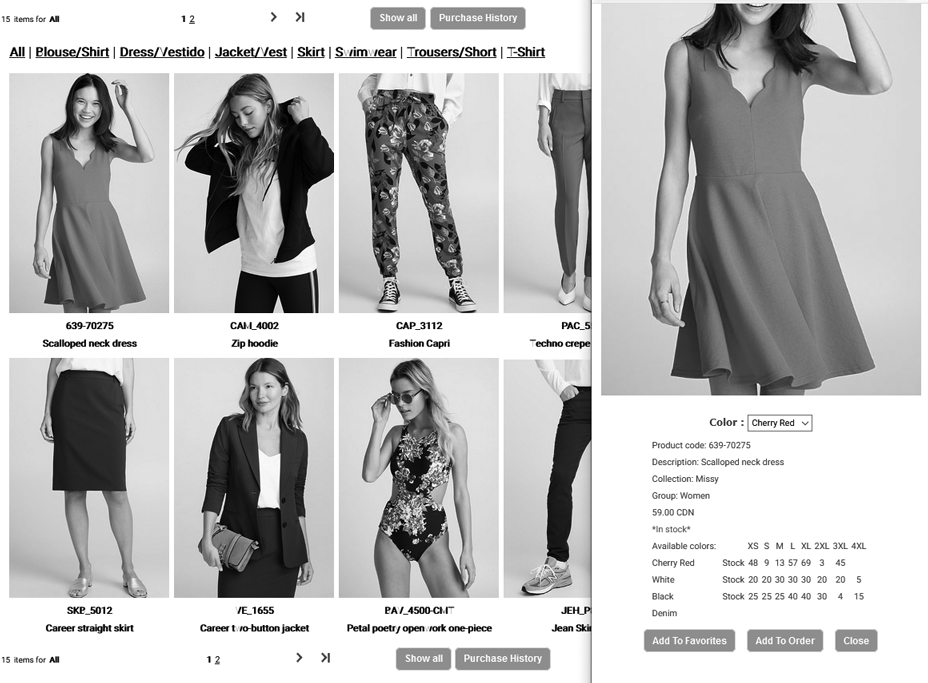 API

for B2C

Transactional websites can be connected directly to receive inventory updates and send Customer orders.

Products created in OLOtech can be uploaded directly to transactional websites.



CRM
All documents can be sent by personalized email using templates that include client information (name, address). Personalized promotional emails can also be sent to the client, these HTML emails can include graphics, miscellaneous links and attachments.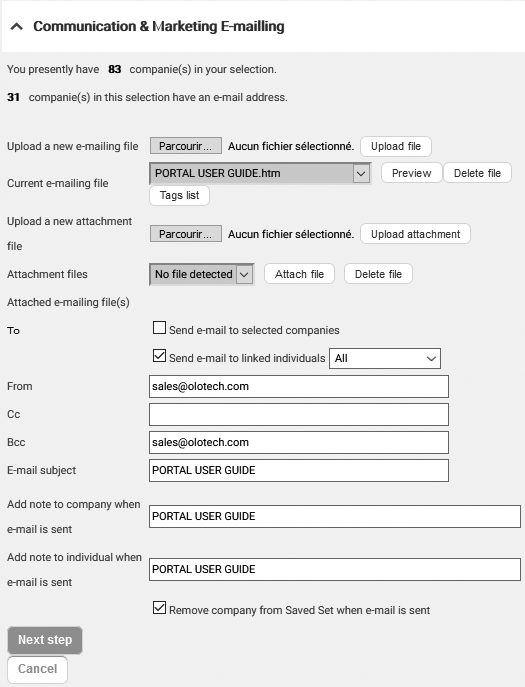 All communication is kept in Notes and Attachments.